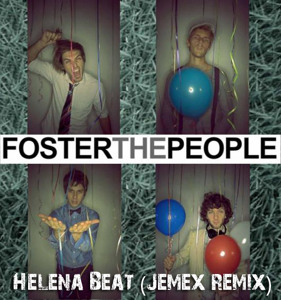 Hey guys, I know it has been a while since I have updated the site, but fear not, the posts will start to come back, especially as we near our 3 year anniversary!!!
I return today with this sweet remix I just finished for Foster the People's last single "Helena Beat." The versions that were submitted for the contest they ran (which I missed the deadline for) sucked , so I took it upon myself to turn this catchy track into a stellar club track.
Peep it/ download below and spread the love. And of course…
enjoY!
Foster the People – Helena Beat (Jemex Remix
P.S if you want to hear more remixes and original tunes head on over to my Soundcloud page for more
Thoughts?