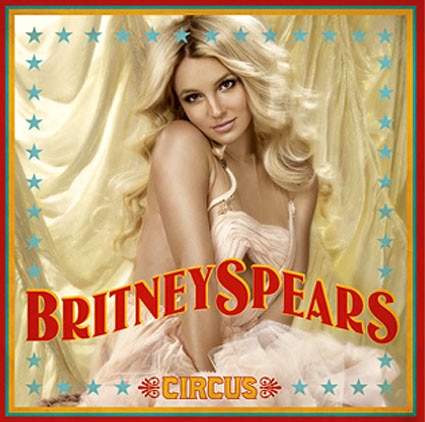 Ok, so I have been anticipating this album. I can't say I LOVE Britney but Slave for you will always be hot and whenever she drops a new song, I'm usually interested to hear what she has to offer our ears. That being said, I've gotten my hands and ears on Britney's new album Circus. That's right folks, the album has leaked online and here is my low down on each song and the album as a whole. Listen to some of these tracks along with my commentary.
Blur: This song is about a night Ms. Brit Brit couldn't remember. Besides the less than deep lyrics the song has a cool beat. It's slow, chill, shifty beat and subtle added high tones in the background make this song boppy.
Mannequin: Now I have been WAITING for this song. This is the track Britney was filmed dancing to around the MTV VMA's. Watch it here. After watching her dance to it and hearing the song in the background, I was so excited to get my hands on this track and well, I was disappointed. Don't get me wrong the track is hot just not the bumpin' hit I expected. Maybe it was that youtube video of the anticipated beat that turned me off…
Circus: Now this song I like. It's sexy and reminds me of Madonna. But isn't that what Britney is? The new Madonna? If you're going to buy any song off this album, this would be a good pick for the $.99.

Womanizer: This is hot and catchy but the video has been out for a week or so and it's been heavily publicized so, you can draw your own opinions on this one. Watch the official video here.
Out from Under: This song is kinda cheezy. It's Britney's attempt at a ballad. It sounds like it could be for the tween/teen audience. It also sounds like it will be featured on MTV's The Hills.Pass for me.
Radar: I loved this song. I played it on repeat over 100 times I'm sure. I even danced to it in my underwear but I've had it for over a year now. I'm confused as to why it's on her new album. Wasn't it also on Blackout? Did her team just think that the song was so good that it could be a hit single on her new album now that she's cleaned up her image or is she trying to remind us of her crazy side?
Kill the Lights: When I first heard this song, I didn't like it. It really discouraged me in regards to her new album but, as most Britney songs do, if they don't hit at first, they'll eventually grow on you. This song has grown on me. I like.
Shattered Glass: We can actually hear Britney's real voice in this song. The beat is dark and mysterious. It reminds me of a dark and sexy atmosphere and definitely something you can move to.

If you seek Amy: I don't get it. I don't know what else to say about this song.
Unusual You: It has a hot dark beat but is ballad like. It flows and is unusual just like it's title. I like this.

Mmm Papi: What?! And the clappy beat reminds me of Hey Micky. Not 100% sure how I feel about this one or how I feel about Britney saying Mmm Papi…
Lace and Leather: It's catchy with a pop-rock electric guitar feel. This one will grow on you.

My Baby: Ballad about her babies. It's pretty and kind of Mariahesque.
Rock Me In (Bonus Track): When I first heard this I thought of four things. Gossip Girl's Jenny Humphrey, the East Village/LES, Lady GaGa and hipster/yipster. Kookookjew you're the go to person on this one. Correct me if I'm wrong.

Phonography (Bonus Track): Hello Electro!!! My theory, the American music industry will use artists like Britney to introduce this hot growing genre and make it popular in the United States. I like this song!

Amnesia (Bonus Track): The beginning sounds messy but the body of the song has a very 50's ballad feel to it. Like those girls with poodle skirts at the soda shop with a more edgy flavor.
Overall I feel like this is a sampling album. Something to remind people of Britney's versatility. There are definitely things I can appreciate about this album but I feel it's mostly on the part of the producers. If anything, it will help Britney blow up again.
Gimmie More Britney! Gimmie more!
Thoughts?